Posted by Manning · Jan 09, 2013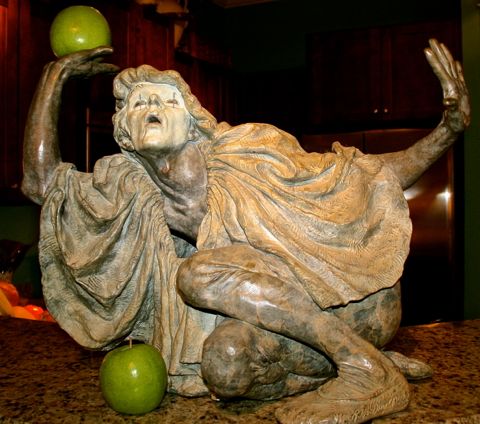 We have been so in awe of this sculpture. Miss Martha has told us Master Jock purchased it for her a long while ago in Carmel, California. The artist is Richard MacDonald. The piece is called "Jacques in a Box."
We decided to place a beautiful lime green Granny Smith apple in Jacques' open hand.
It was a task that many of us undertook with small ladders. When we were finished, we loved the effect so much that we placed yet another apple at his feet.
We hope you like the drama of this piece as well as the unexpected chosen apples. (la fin from Midtown Atlanta, Georgia, USA - Earth)